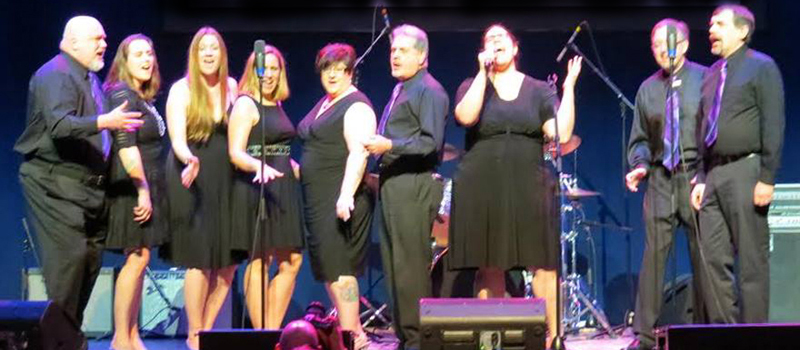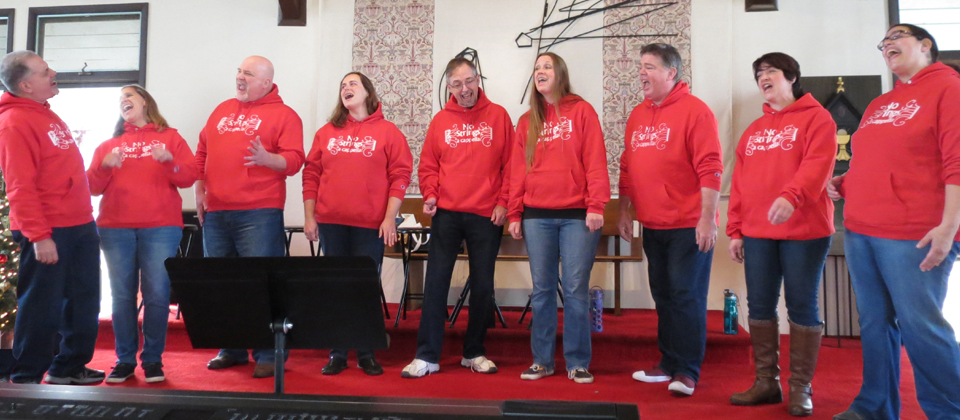 looking for singers!
BASS & TENOR voice parts

Rehearsals are Thursday nights in Oak Ridge, New Jersey.
Please use the form below, select "Interested in auditioning" from the subject dropdown to schedule an audition.
or call Jennifer Kitchin: 973-432-7239
send us a message
Are you looking for entertainment for your event? Are you a trained singer looking for a vocal family? Do you just feel compelled to drop us a line? In any case we love hearing from people, please don't hestitate to drop us a line...
No Strings A Cappella was formed in August of 2013. Most of the singers were part of the Zephyr Vocal Ensemble and so have been performing together for years. When Zephyr went on a hiatus 2013 these singers decided to form a new group with a greater emphasis on a mixed repertoire of popular and jazz as well as classical, and to do so not only on the concert stage but also in less formal settings. We want to reach more people in more places with our unique music. Indoor or out, formal or casual, on the move or on stage No Strings Acappella can provide a performance customized to your entertainment needs.
We are excited to bring our zest for singing to audiences in New Jersey, New York and Pennsylvania.
Funding has been made available in part by the New Jersey State Council on the Arts/Department of State, a Partner Agency of the National Endowment for the Arts, through the State/County Partnership Block Grant Program, as administered through the Sussex County Arts and Heritage Council.